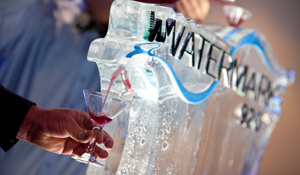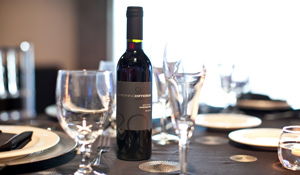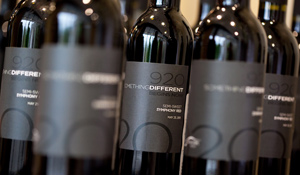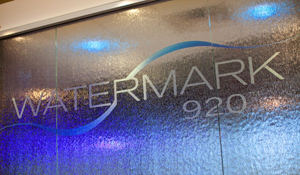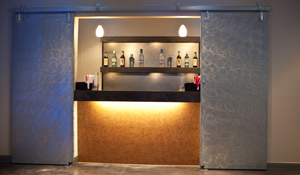 ---

---

The Truth In Jazz Orchestra will now perform every other Tuesday night at Watermark 920.

Fronted by West Michigan's legendary drummer, Tim Froneck, this group of 16 of the area's top musicians plays charts from the classic era of the big bands, up to today's best charts from the hottest writers. The band was organized by Dave Collee, Ed Spier, and Matt Lintula, who wanted a group able to play pro-level big band literature, and have fun doing it! We have assembled a great bunch of area musicians who enjoy the challenge of playing great charts in a large ensemble.

After bidding a fantastic farewell to the West Side Inn, Truth In Jazz Orchestra has found a new home right here in Watermark 920! Every other Tuesday night, TIJO will perform pieces from their incredible collection from 7:30-9:30pm with doors opening at 6pm. A nominal fee will be charged at the door and sammies and coffee will be available for purchase from Fatty Lumpkins Sandwich Shack and Drip Drop Drink.

SCHEDULE: DOORS OPEN: 6:00PM TIJO starts at 7:30pm

DECEMBER 17


TICKETS: All ages - General Admission $5 cover fee at the door - $2 for students
DETAILS: Seating, food and dancing.

Fatty Lumpkins Sandwich Shack and Drip Drop Drink will have food and beverage for purchase as well as a fully stocked bar.

---

Tickets are on sale online NOW! We hope to see you there!

Check out this video of Dixon's Violin performing before you continue furter :-) :::

https://www.youtube.com/

watch?feature=player_embedd

ed&v=4wuXCDEcQ4A

Born out of the lakeshore city of Muskegon, Inside The Mitten is a concert showcase of Michigan-based musical acts that put their experiences of the peninsulas to music. Inside The Mitten was created and is hosted by Watermark Live in 2010 with concerts held at Watermark 920. Artists are not chosen

...

based on genre, rather they are chosen because they exhibit rare potential.

Through a moderated discussion Dixon's Violin will not only perform in Inside The Mitten fashion, he will expound on every facet of what it has taken them to get where they are. The evening will be moderated by Luke Sass, Creative Director for Watermark Live.

Dixon's Violin – The world's premier digital violinist, Dixon's life mission is to inspire people! And he has done so across North America, captivating audiences at intimate shows, and wowing crowds of thousands, including Burning Man, giving two TED talks/performances, plus radio and TV. Recently giving up a distinguished career to follow his dream full-time, he shows the beauty of doing something seemingly impossible, and bares his soul through his instrument in a mesmerizing one-man show unlike anything you've experienced. Dixon was classically trained from the age of 10, grew to a symphony violinist, then digital master, and now music shaman. Dixon's passionate energy will enchant, transform, and inspire you.

TICKETS: General admission: $10 in advance or $12 at the door, or online at link to brown paper tickets under "Inside the Mitten"

DETAILS: The atmosphere for the evening will be in true cabaret fashion. Low lights and an intimate setting. Michigan beer and wine featured as well as a fully stocked, full-service bar.
Fatty Lumpkins Sandwich Shack will have sandwiches for purchase and Drip Drop Drink will be serving pour over coffee creations.

ABOUT WATERMARK LIVE: Watermark Live is the event and promotions arm of the Watermark Center, it draws on a collaborative, non-competitive attitude to create the most diverse events imaginable. Events are intended to intrigue, excite, inform, and most importantly entertain. Watermark Live

ABOUT WATERMARK 920: Muskegon's newest and most innovative space for events is changing how we work and how we celebrate. This progressive urban address integrates productivity with creativity and is redefining event planning on the lakeshore. Watermark 920

ABOUT INSIDE THE MITTEN: Inside the Mitten consists of a single moderated set from the opening act and two sets from the featured act. Each concert is an intimate setting where attendees have a great night out celebrating Michigan through music, and beer/wine as they get to know the bands and the stories behind their music. Some of the artists featured already: The Crane Wives, Paul Hoffman of Greensky Bluegrass, Homeless Poet, 5iveit, Chantron, Funktion, Charlie Slick and Thunda Clap, Four Finger Five, Ultraviolet Hippopotamus, Secretary of Space, Seth Bernard and the Family Business, and Mustard Plug to date.