**Our menu changes often, please check our Facebook https://www.facebook.com/thecoffeefactorymuskegon to stay up to date with our current offerings and specials!**
Bagel with Cream Cheese $3.00
English Muffin - $3.00 with butter/peanut butter
Variety of Egg Frittatas - $6.00 veggie or with meat. Made in house fresh daily served with cottage cheese or grapes
Energy Bites - $4.25 Peanut Butter, flax seed, whole grain oats, honey, chocolate chips and organic coconut.
Yogurt Parfaits - $4.00 – Low- fat yogurt, strawberries, blueberries, blackberries, raspberries and French Vanilla granola
House Made Quiche - $6 – meat or veggie. These are made in house and offerings may change seasonally. Served with either grapes or cottage cheese.
House made scones – check our deli case for availability, assorted muffins, bars and baked goods. $3
Soups: We make all of our soups in house from scratch and we have two offerings. These are made fresh and in small batches and change often. We usually have a Vegan option and a meat option. Bowl: $5 Cup: $3.50 *this is a seasonal item
Sandwiches - $7.00 - Served with your choice of: cottage cheese, grapes, fruit, chips, apple or orange
Sandwiches also change seasonally and often!
Salads are made fresh and change seasonally. Be sure to check our deli case to see what options are available. We always have chicken salad and carry a Vegan option as well as another choice.
Always available Chicken Salad: $6.00 – Chicken, dried berries, walnuts, mayo and crackers. Can be served on a croissant as well!
String cheese, cookies, Bit Baking Gluten Free/Vegan cookies and stuffed cream pies
Hot Espresso Drinks, lemonade, made from scratch smoothies, hot chocolate, lattes, pour overs, hot and cold teas, sodas, steamers, Italian sodas and monthly drink specials.
PROUDLY SERVING MADCAP COFFEE!
House Made Soups and Vegan options
See what's in our deli case - these offerings change often!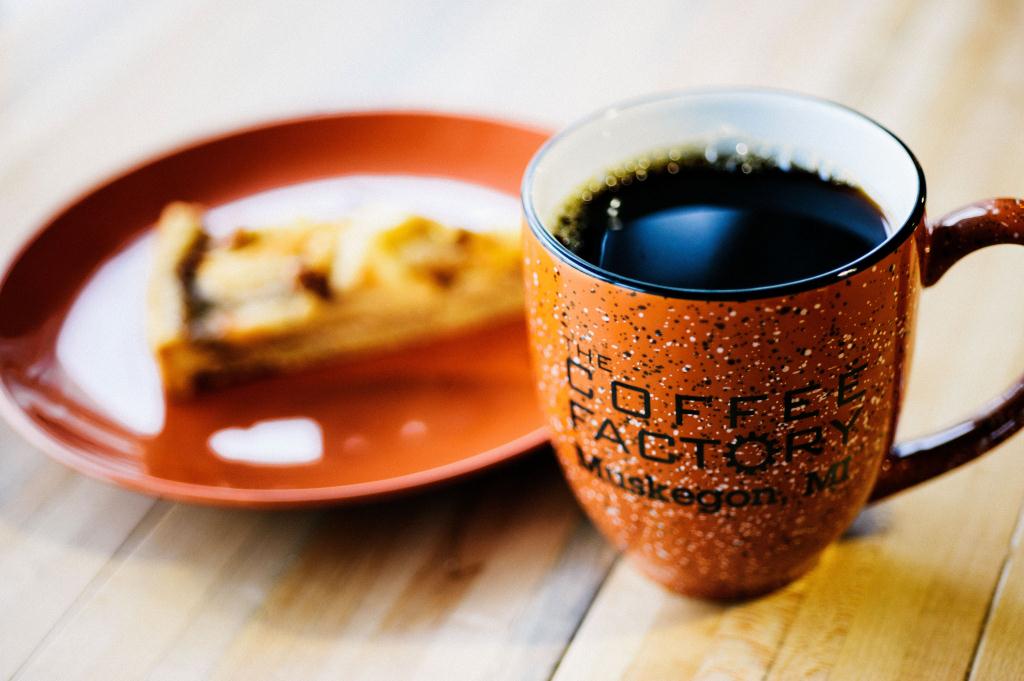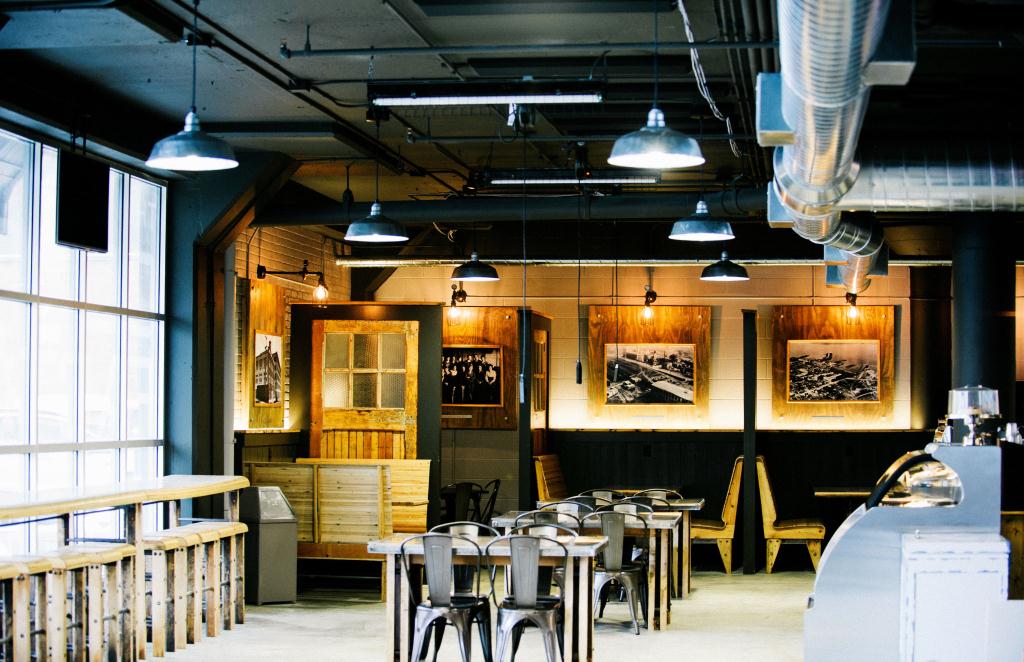 Contact Us
Phone: (231) 747-9896
Location
The Coffee Factory (Inside the Watermark Lofts)
1402 Hudson Street
Muskegon, MI 49441
Hours
Mondays - Saturdays - 8:00am - 6:00pm
Sunday - CLOSED
Looking for a beautiful space to host a small gathering, meeting or private get together? Need a unique setting for a bridal or baby shower? Let us do the work! We can tailor a menu to fit any event and budget. We can host up to 30 people comfortably. COVID-19 MAY AFFECT THE ABILITY TO HOST LARGER GATHERINGS..PLEASE CONTACT US DIRECTLY TO SEE IF WE ARE ABLE TO ACCOMIDATE.
Meet in our space!
We have plenty of room and places to plug in as well as snacks, lunches and delicious drink options. We cater on site and off.
Have a home based or small business? Come, pop up in our shop! We have space available for you.
Looking for a unique space for an event? Contact us!
Please direct all inquiries to:
Sarah Sass 231/747-9896 or sarah@watermarkcenter.com